shower faucet can be divided into floor type ,drop type and rotatable fixed type according to holder's different
1, floor type: the shower is fixed on a pedestal, can not adjust the height or direction of the shower.


2, drop-type: a pole fixed in the shower, you can move up or down by adjust the shower position.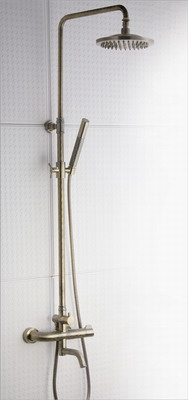 3, rotatable fixed type: fixed in a pivot on the shower, showers can be fixed, colleagues can adjust the height and direction.